This post is from my article that was published on BrandChannel.com on Friday evening. It is probably the most thorough article on the topic of personal eBranding and one of my better written pieces this year. I pooled a large team of experts to give some advice from their perspective. You can find the original article here.
Introduction
Personal eBranding is the next wave of personal and professional development online. A personal brand is how you market yourself to others, whereas an eBrand is a digital representation of yourself online. Your brand is who you are and what you stand for, including values, competencies, attitudes, vision, mission, personality and appearance. The combined sum of everything you are and how you project it to others, whether online or offline, is your brand.
Therefore, if your name is only attached to a single blog, that blog becomes your personal eBrand. If you have commented on ten blogs, and have three social network profiles, then the sum of that participation and creation is your brand—it is how people perceive you. Any single individual can and should develop an eBrand. There are no barriers to entry anymore, as the cost of building an eBrand has been reduced to nothing.
The facts
Companies, as well as individuals, understand the importance of eBranding, and the untapped potential of social networks. In fact, 40 percent of companies are set to increase spending on social networks next year (Forrester Research). 78 percent of marketers are using blogs, 63 percent use video, and 56 percent use social networks (MarketingVox.com). Online profiles are monitored by recruiters constantly, and although your personal brand may remain constant as technology advances, your eBrand must be both consistent and up-to-date to accurately represent your brand as being knowledgeable and technologically savvy.
Google is the gateway to viewing and uncovering personal eBrands. A simple search determines if you have a presence, how many hits depict how impactful that presence is and the content
represents the credibility behind the brand. The first page of results for your name is critical for your reputation. Forty-nine percent of people actually change their search terms after not finding a desired result on the first page (iProspect). Being in the first page is great for brand visibility and expert positioning. Thirty-nine percent of search engine users believe that the companies whose websites are returned among the top search engine results are the leaders in the field (iProspect).
People are often—understandably—obsessed with their eBrands. They want to know how many results they have for their name and how their results are manipulated by search engines. Forty-seven percent of internet users have done these ego searches, which is an increase from 22 percent five years ago (Pew/Internet Survey). As the number of communication vehicles increase, the need to constantly monitor and patrol your personal eBrand increases. Corporations have already noticed this trend and are starting to react. In fact, 51 percent of the Inc. 500 companies are monitoring social media through RSS feeds, web statistics, video downloads and more.
The Process
Discover – Before you enter the virtual world, you need to focus on finding out who you are and what you want to do. The majority of blogs fail because people don't take time to learn about themselves, what they are passionate about and the topic they can write about. Passion is the driving force as much online as it is in reality. Before you go to build your brand, it helps to assess what conversations are taking place online and your current life situation.
Create – After you've taken a stand on a topic, it's time to choose a platform. Do you want to establish a blog? Are you more interested in joining a few social networks? Do you want to be a traditionalist and stick with a static webpage? These are questions you need to ask yourself. Choose your strategy wisely, as you don't want to spread your brand too thin. For blogs, choose between WordPress.com/.org and Typepad.
Communicate – Now that you have an eBrand, it's time to communicate it to others. There are many ways to promote your blog or website online, such as doing guest blog posts, link exchanges, and by joining social networks. Remember that visibility creates opportunities.
Maintain – Once you are established online, you will need to protect your reputation. A few ways to monitor your brand are to perform a Google or Technorati search for your name. Also, you must ensure the accuracy of all your online properties and keep them up-to-date, so as you grow, your eBrand grows as well.
Successful eBranding strategies
In the future, everyone will have some form of online presence, whether it be a simple web page, blog, article, or via comments or appearances on social networks. The following expert strategies offer some insight on how to best exploit eBranding opportunities.
Challenges brands face online
There are many challenges that personal and corporate brands face online. Companies are being forced to open their culture and communicate with the outside world in a way that embraces two-way communication. People need to be found and positioned as experts in their niches. In both situations, there are challenges that may impede the branding process. The following experts shed light on these challenges:
Start today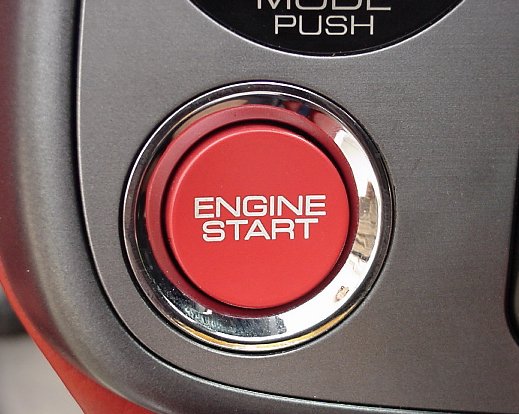 Within the next five minutes, you have the ability to ignite your personal eBrand by using tools such as a WordPress.com blog, a Facebook or LinkedIn profile or by simply microblogging using a Twitter account. Indeed, eBranding requires a multi-pronged online strategy that exploits every content-appropriate platform and level available. As each asset is built, you will need to keep tabs on it, provide fresh updates and comments, and use Google Alerts and Technorati to track your online exposure and popularity. Whether you are an entrepreneur or a corporate employee, eBranding will bring meaning to your life and expedite your professional networking profile and profitability opportunities.
Today, eBranding is growing exponentially, and both individuals and corporations who underestimate the power of their online reputation will suffer from arriving late to a venue that is already crowded with established brands. As our entire society is transferred to digital bits, your eBrand becomes a digital asset and an avatar for being a part of a brave new world.