A rare personal branding chuckle.
#1 Chicken Brand
#2 Dog on Facebook
#3 Approval rating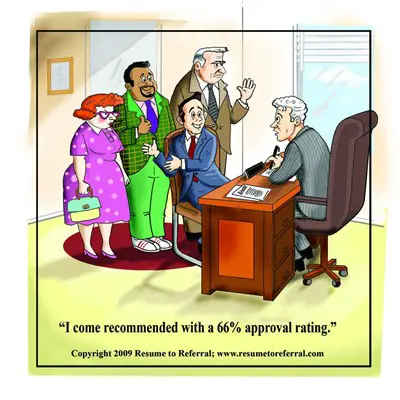 #4 Qualified
#5 Kinds of brands
#6 Dress for Success
#7 Era of the search engine
#8 It's who you know
#9 Speed networking
#10 Linked Out
#11 Employee branding
If you liked these, you'll also enjoy our past collection of 7 Funny Personal Branding Cartoons or 15 Funniest Cartoons About Layoffs.
Author:
Jacob Share, a job search expert, is the creator of JobMob, one of the biggest blogs in the world about finding jobs. Follow him on Twitter for job search tips and humor.