Last week, MSNBC published an article called "Social Networking seldom gets new grads hired." It argues that social media is not an effective way to land a job. However, it truly only makes the case that many people aren't taking advantage of the tools available to them.
The article misses the point about how social media fits into the job search. It implies that social media is ineffective for recent college grads, using anecdotal cases of a few well-connected students who landed jobs through traditional means. It also takes a few statistics out of context and uses them as its main main points of reference.
The bread and butter of the author's argument quotes a study showing only one percent of new hires were found through social media.
Her evidence does not prove the most important point in question: Is social media an effective vehicle to land a job? It simply proves that the majority of candidates are still using traditional techniques.
Who wouldn't expect this? In the grand scheme of job search, social media is extremely new. Of course most hires are found through traditional means.
Although many candidates aren't utilizing the tools in an effective way, research shows that social media is a very powerful tool to get hired.
According to recent U.S study by Cross Tab Marketing:
75% of HR departments are now required to research candidates online. That means they're looking candidates up on Google, Facebook, LinkedIn and Twitter.
70% of U.S recruiters and HR professionals say they have rejected candidates based on information they found online.
85% of employers say that positive online reputation influences their hiring decisions at least to some extent. And nearly half say a strong online reputation influences their decisions to a great extent.
2008/2009 studies from CareerBuilder and Execunet report very similar findings.
The MSNBC article simply found that social media job search techniques  are not yet mainstream practice and inaccurately concluded the methods themselves are not effective. The author did not bother to explore how social media actually complements the very techniques she champions to find a job.
Here's what we know as fact:
83% of employers will Google candidates and research them online
Employers will make hiring decisions based on positive content
The article correctly pinpoints the key ingredients to getting hired:
Networking
Knowledge of company and industry trends
Strong First Impression
What the author fails to understand is that for many grads, social media is the easiest way to accomplish these. Most grads don't have many contacts in their dream companies. By creating positive content and making sure it shows up at the top of Google, grads are ensuring they make a good first impression. By participating in industry forums and groups, commenting on articles, and sharing industry trends, they are networking with people in their field. By plugging into RSS feeds, posting content and joining groups they are keeping up to date and preparing themselves for the work place.  They are meeting industry peers they would not have met otherwise and getting their foot in the door.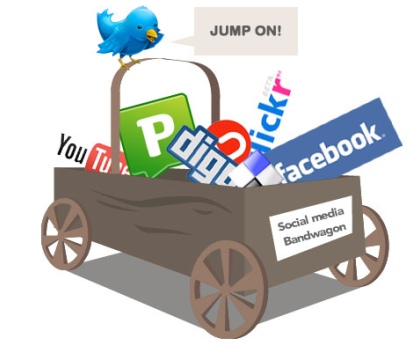 Research only indicates that this method of networking will only grow. Networking events that used to be confined by geographic limitations are now open, searchable, and going on 24/7 online. Those who tap social media to join these conversations and make sure they're well represented online will come into contact with more opportunities than those who don't.
Special thanks to my business partner Patrick Ambron for co-developing this response to MSNBC with me.
What are your thoughts? Are your colleagues using social media to advance their career, and are they finding any success? What social media tips would you offer to a professional in career transition?
Author:
Pete Kistler is a leading Online Reputation Management expert for Generation Y, a top 5 finalist for Entrepreneur Magazine's College Entrepreneur of 2009, one of the Top 30 Definitive Personal Branding Experts on Twitter, a widely read career development blogger, and a Judge for the 2009 Personal Brand Awards. Pete manages strategic vision for Brand‐Yourself.com, the first online reputation management platform for job applicants, named one of the Top 100 Most Innovative College Startups in the U.S.