Now that I have your attention, I'd like to go over where resumes (or as some call, the CV) are now and where I feel they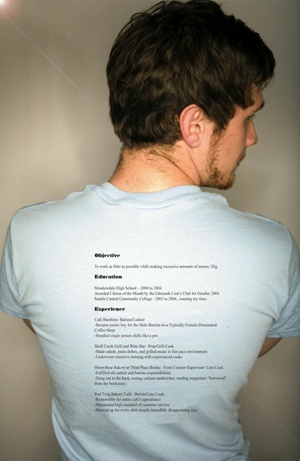 will be in the future. If you want to predict how many years it will take for the traditional resume, the one we love to hate, will disappear from the face of the planet, leave a comment citing the amount of years it has left.  My prediction is five more years, which is also aligned to approximately how many years it will take for all media to completely converge and for recruiters to rely 100% on the internet (and personal relationships) for recruitment. A resume, just like a press release, is what people have been used to receiving, viewing and analyzing for years, yet now, with the advent of social technologies, they've become less and less relevant to our global society.
What is a resume and why is it important still?
You, just like almost everyone else, were first introduced to the common (and templated) resume format while attending undergraduate college. It might have occurred if you were smart enough to search for internships, in preparation for your entry-level job search or right before your search.  Either way, you were dreading the resume creation and revision process because it felt emotionless and too standardized.
Resume: A brief account of one's professional or work experience and qualifications, often submitted with an employment application (The Free Dictionary).
The common format:
Objective/summary
Education
Major projects
Experience
Activities
A resume is seen as a candidate marketing document and a requirement for the recruitment process. They are still required today because employers keep databases and file resumes away (probably never to be looked up) just in case there is a potential job fit at some point in time.  It's important because it is a standard way to grade applicants and compare and contrast the contents to each other, in hope to rule one or more out before interviews are held.
The resume's many flaws
If a resume was powerful enough to get you a job, why are there job interviews? Resume's lack personal connection, which is why they will evolve in the future.  Our society demands a more accurate and painted picture of an individual.  A resume doesn't tell a story, which is why cover letters were created in the first place.  Employers are begging to know why you want to work there and how you go to where you are today, as well as where you see yourself in the future.  This is how they match you to the right job and decide that you mesh well with their culture.  The fact that resumes need to be supported by an interview, a cover letter, references and other documents tells you that hiring managers use them primarily to sort through qualified and unqualified candidates only.  They aren't decision making documents, which is a big opportunity for the next generation resume to fix that.
What could be the next-gen "resume"?
I've thought about this question a lot in the past few years and I don't have one solid conclusion.  What I do know is that they may resemble something in between a "social media resume" and LinkedIn. A social media resume has elements that no traditional resume does, including a self-portrait, sharing features, it lives on a website/blog, it can be customized, and there's multimedia.  The most compelling part of this type of resume is the multimedia area, where you can do a short video resume of yourself talking about why you're different, why you're qualified for the position and why you want to work there.  There's something special and intriguing about video and since communication skills are a HUGE part of business now, a video is a good way of drawing on emotion and showing those skills to employers.  A social media resume has elements that reflect this "new resume" that you may see accepted in five years.
Buy a webcam and start practicing and recording your pitch through video because video interviews are coming.  There are a few companies that are starting handle video interviews, such as Interview-on-demand (a Personal Branding Magazine sponsor) and HireVue.  Employers are looking to cut costs in anyway possible and this makes sense, especially when the candidate lives in another country or state.
LinkedIn also shares some components that illustrate the future of resumes as well. With LinkedIn, companies can share a global talent network, whereas right now companies have their own private databases.  VisualCV is also an interesting website that shows the future of resumes, but the user base isn't even close to as strong as LinkedIn.  Employers don't want to have to go to twenty websites to find talent, which is why there will be one main winner in this game.
A few predictions
Why does a company need a private database of resumes?  They won't need it when LinkedIn is home to a few hundred million person talent pool in five years.
LinkedIn may allow your profile to become more like a social media resume.  It would bring more traffic to them too!
Employers are going to have to worry about discrimination through online background checks and figuring out how to store and utilize their talent bases more.
Employee referrals will be one of the top recruitment strategies out there because people will be connected to everyone (1st, 2nd or 3rd degree).
You won't need to send or print your resume out ever again because all employers will Google you and search your name on the top social networks.  It will be a standard just like a drug test.
Your world views and thought leadership will count as much as the contents on your resume.  Companies will be forced to have creative and innovative employees that can look to the future, not the past.  Your ideas are going to matter more than you can ever imagine.  This is something that BrazenCareerist.com founder Penelope Trunk also believe in.
How long do you think it will take before the resume is obsolete?  What do you think the future resume will look like?