Today, I spoke to David Gelles, who is a reporter at The Financial Times and has been in the media industry for years, at places such as Forbes, The Miami Herald and The New York Times.  In this interview, David talks about how social media impacts different types of people, how journalism and his role as a journalist is changing and some future outlook.
What is the most interesting and important social networking story you've written this year?
All year I've been covering one rapidly evolving story — the rise and mainstream
embrace of social media. It's not a story that can be neatly summed up in one article. Rather, it's been a series of incremental changes and smaller events that all point to the one broader trend.  By now the big picture is coming into focus: businesses, politicians, celebrities and everyday people are increasingly using social sites such as Facebook and Twitter to communicate and share content more openly.
For businesses this means better relations with customers and the ability to offer new deals.
For politicians this means more contact with constituents and the ability to organize campaigns more effectively.
For celebrities, it's a way to give fans a deeper sense of participation and maintain buzz.
For everyday people, it's the ability to connect more personally with all the previously mentioned group, while having a more social experience when sharing their photos, links and thoughts with the people they know, and even strangers.
How have you felt your role as a journalist has changed in the past few years? What do you like or dislike about it?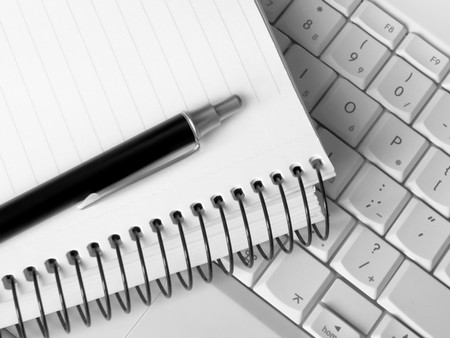 Some things about being a good journalist will always be the same. You have to deliver fast and accurate reporting, conduct sharp interviews, and communicate clearly and concisely. This won't change, even as reporters are asked to produce more content, and the platforms keep shifting.  But there's no doubt that diminished resources and the demand for more online content are putting added pressure on journalists. Besides writing, many reporters are now asked to shoot and edit video, record and edit audio, take pictures, blog, and produce interactives. I've had to do all this at one time or another, with mixed results.
On the one hand, it's great for a journalist to have those skill sets and can be fun to experiment with different mediums. Multimedia reporting can add real value to a story. On the other hand, trying to do too many things at once can spread you thin. I'm all for reporters producing multimedia content so long as it doesn't detract from the strength of the reporting.
You've worked at some high profile outlets (Forbes, The Financial Times, The Miami Herald). How have these brands helped you connect with expert sources and build your own brand?
Working for a well-known media outlet is enormously advantageous. The Financial Times, Forbes and the Miami Herald all have great cache that makes it easier to connect with good sources.
That said, there are plenty of niche media properties that have huge influence within their area of expertise. In Silicon Valley, blogs such as TechCrunch and AllThingsD have just as much if not more sway as the mainstream media outlets, and as a result are often better-sourced.
And even if you are reporting for a less well-known company or are freelancing, plenty of very interesting and influential sources will chat with you so long as you approach them with smart questions and respect.
What are some future media trends you're seeing now?
Two things I've already mentioned come to mind. First, the increase in multimedia content. More and more stories on the web are being enhanced by interactive Flash graphics, map mash-ups, and audio and visual goodies. These add-ons can be a great way to tell a story in new and exciting ways. And it's not just print outlets that are innovating. CNN, a television network, and NPR, a radio organization, are now producing print stories, videos and interactives as well. Everyone is trying to get their content out in as many formats as they can.
The other trend is segmentation. The Web has made room for specialty sites about everything from technology to aviation to organic food. This has been going on for years, but my sense is that it is accelerating. What's more, it is the some of the niche sites that are thriving right now. Their focus allows them to offer very targeted advertising, which brands will pay for. The general interest news organizations, and daily metro newspapers in particular, have a hard time selling ads when their audience is so unfocused. It's worth noting that The Financial Times has a terrific brand. We report on business and politics, with a bit of arts and culture, and have a well-defined and affluent readership that is attractive to advertisers.
Do you think there is any future in TV and radio? Where should a journalist invest there time now?
I think there is a future for all mediums – video, audio, print and interactives. How these stories are distributed is changing now, and will continue to change as the Web expands to our television screens, mobile phones and e-readers.
My feeling that a reporter should be comfortable working in multiple mediums, but know what they are passionate about and go after that. If you love shooting video, do that. If you love radio, do that. I figured out early on that I loved business
reporting, stuck with it, and it led me here. While the news business is going through a really tumultuous period and jobs are scarce, I think there will always be interesting jobs for people who are really good at what they do.
——–
David Gelles is a reporter for The Financial Times. Working from the San Francisco bureau, he covers social media, e-commerce and data storage. Before joining The Financial Times, he reported for The New York Times, The Miami Herald and Forbes Magazine. Gelles holds a bachelor's degree from Boston University and a master's from the UC Berkeley Graduate School of Journalism.